October Driver of the Month - David Feldman
Posted On: 10/01/2018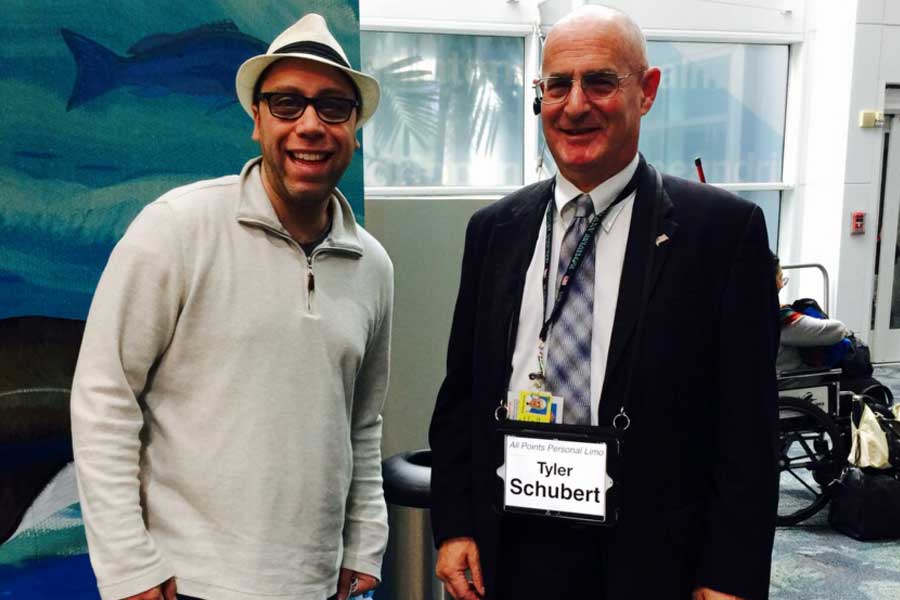 Q: How long have you been driving for?
A: 10 years
Q: What cars do you typically drive at All Points Limousine?
A: Lincoln Towncar MKT Crossover Sedan and occasionally SUV's
Q: What made you get into the business?
A: It was accidental. Someone suggested I try it. I came from a high pressure Wall Street background and needed something less stressful. I found the job fit my quirky personality and I loved the different people I met.
Q: What is the funniest thing you have experienced as a driver?
A: I had to meet a well known movie producer at a restaurant in South Beach bringing his girlfriend for dinner. She brought along a small toy poodle. I had to babysit the poodle, in my lap for 3 hours, and then drive the poodle to the final destination. My client went with her date.
They forgot to leave my name at the gate at a private island and when the guards saw me with the dog they let me right in like she was a human. I love dogs so it was pretty funny to drive one.